Erik and I took a short journey, from Wormley Creek, across the York River, into Sarah's Creek. We called into York River Yacht Haven and got permission to tie up for lunch.
Winds were light; it made for a leisurely sail.
Being new at this, I called YRYH before we left the house and found out yes, they did have places to dock for the restaurant. I called them again when we were halfway there, to get directions as to what to do. And lastly called them as we were pulling in by the marina. Do you think they got tired of hearing from me?
A young man from the office was nice enough to help us tie up. Good thing, too. I let Erik have the wheel and he wasn't too smooth about pulling in beside the dock. But it's a learning experience and we'll get there!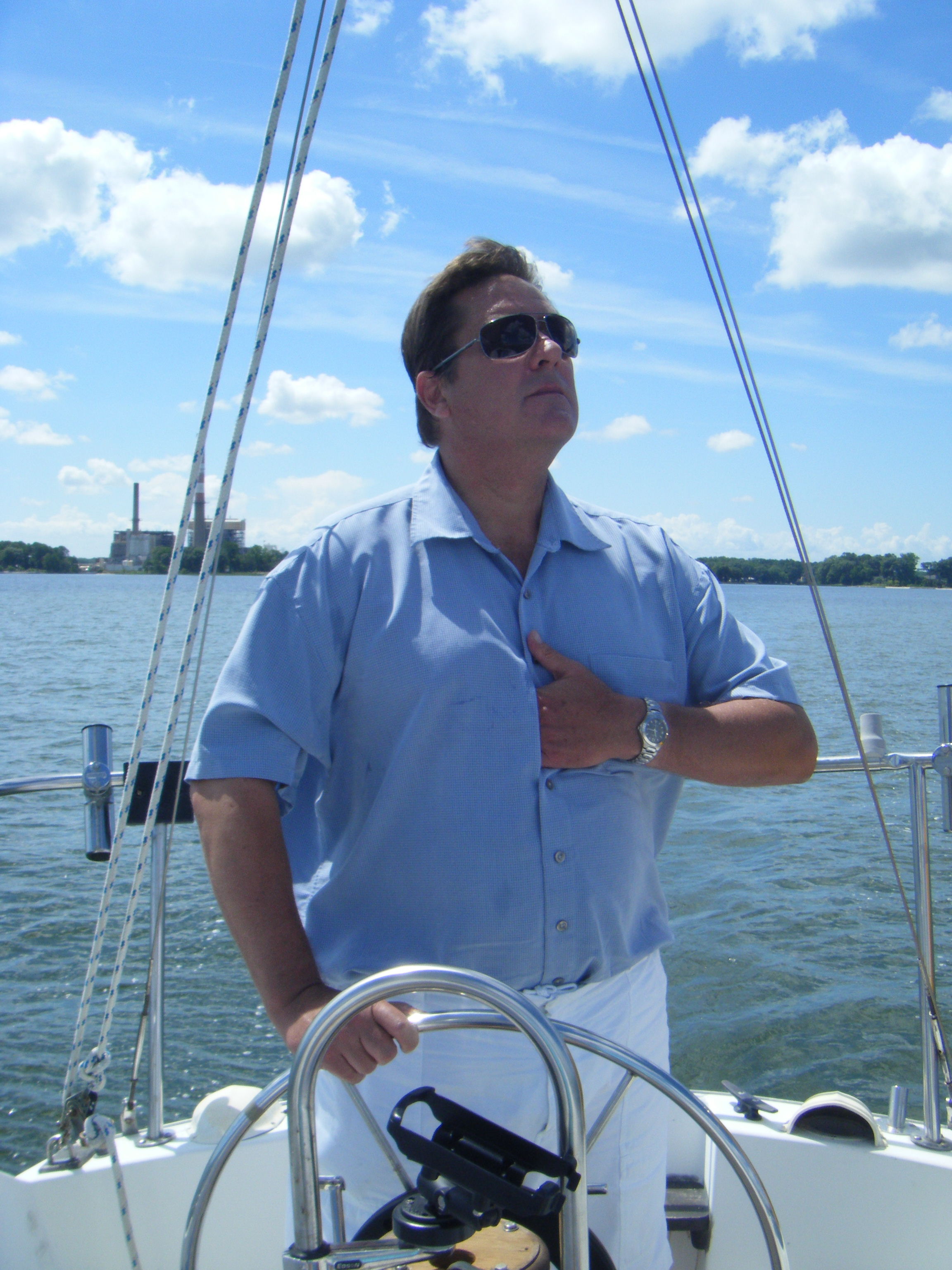 One of the worst parts of sailing in the summer is stopping. Until then, you have some breeze, just for the fact that you're moving. And it is usually cooler on the water than it is on the land. But when you stop, all that advantage goes away, and it can be just plain miserable.
By the time we walked up to the restaurant, we were pretty uncomfortable. Normally, we sit outside at restaurants when the choice is offered to us. This time, we sat inside. And downed *lots* of water!
The River's Inn Restaurant is one of three seafood restaurants in the area owned by the same people. It's one of our favorite dining spots. And being able sail over made it an even better experience.
By the time we were pulling out, the winds had picked up a bit and we actually got some nice sailing in.
If you look at the last post, it appears as if I haven't been doing much over the last month. But I've actually been out several times since that fated journey. It's just it shook me up so badly, it's taken awhile to even get it written. And I did change the date to reflect when the even actually happened. And now that I have written it, I can spend some time writing about some of my other experiences.
[Top]